Playfully-Chic Modular Planners
Ditch the confines of the coil bound planner and step into multi-functional planner peace with our all-in-one, modular system that can be remixed, refreshed and rearranged as needed, keeping your notes, to-do's, goals and daily schedule all Collected within one stylish and productive agenda.
"Start-Now" Bundles
Choose from our Everyday Productivity Edition or our Business Planning Bundle in our fan-fave Tortoiseshell Design. Best part? You can refresh and remix your planner throughout the year with any of our discbound planner accessories and add-on refills –from project planning to daily journalling, the possibilities are endless!
What Our customers are saying
★★★★★

I have always struggled with sticking with one planner throughout the year and I'm happy to say that this is the second year that I'll be using my Collected Planner exclusively! I love it!!!

Marilyn K.

Barrie, ON
★★★★★

So unique and chic, I bought all the tortoise items. Every time people see them on my Instagram, people need to know where I got them. They don't disappoint.

Corinne G.

Los Angeles, CA
★★★★★

I love this shop and planning system! I can't wait to start fresh again for 2022! Highly recommend!

Cortney H.

Draper, UT
★★★★★

The folio cover paired with the disc system were a game changer for me because it's the perfect size, I can carry all of my accessories with me AND I can add and remove the pages whenever I need. Thank you for designing such a great planner! You have a customer for life!

Amelia C.

Calgary, AB
★★★★★

I just wanted to let you know I got my planner today and I am OBSESSED. I am so happy I haven't stopped messing with it. You have created a beautiful product - thank you SO much.

Alica D.

Toronto, ON
★★★★★

Finally one I can stick with! Great layout and high quality paper. The tortoise design is everything and also high quality!

Leanne E.

Houston, TX
★★★★★

I can't find anything that comes close to what I've been able to customize with my Collected Planner. In all my years of planning, I think this is the perfect one.

Genevieve P.

Montreal, QC
★★★★★

Your paper is the best paper I have found in a planner like this so far. It's so smooth and thick, but not too thick. I've tried other inserts out there, but the design and quality of the ones I get from you are my favorite! Thank you!

Anisha D.

Washington, DC
★★★★★

I bought the folio cover on a whim and I'm SO glad I did! It's amazing! So well made and full of storage for all of my stickers, loose papers and sticky notes.

Camila G.

San Diego, CA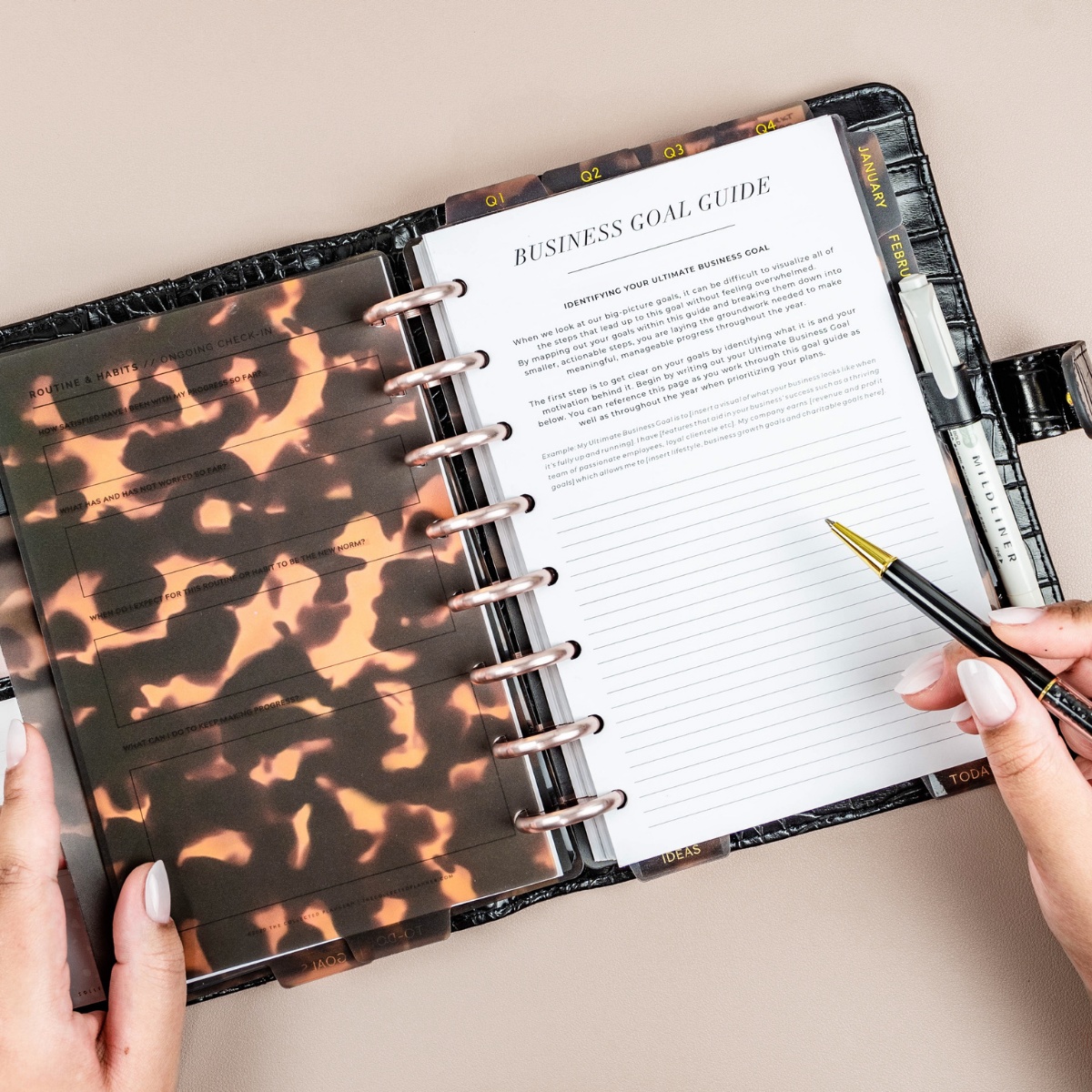 Why we do what we do
Why Collected?
We're on a mission to take the overwhelm out of strategically planning and making time for what matters most.

Our ultra-chic, customizable planners guide you along in your planning journey with tried and true prompts to help you identify the goals that hold the most impact and the steps required to make them happen, helping you eliminate mental clutter so you can go from stuck to started.

Get started with either our Everyday Productivity Edition or our Business Planning Edition.
I'm Ready to Get Collected
Signature Disc Bound
Shop our flagship line of half-letter sized planners and accessories for the perfect balance of stylish portability and spacious productivity.
Shop Disc Bound Collection
Limited Edition A5
Shop our limited edition collection of Tortoiseshell accessories and more, each designed to coordinate with A5 6-ring binder systems.
Shop Limited Edition a5 Items
Planning Accessories
Shop on-trend, multi-functional stationery, stickers and foiled divider labels, each designed to help you keep collected at home and on the go.
Shop stationery + accessories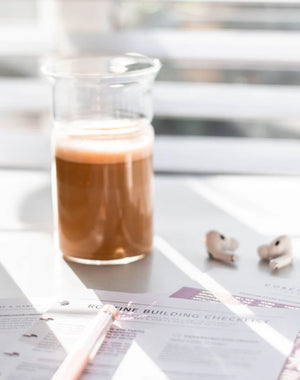 Free Download
Get in the habit
Grab a free copy of our Habits & Routines workbook to help support your goals for the new year ahead!
Take me to the download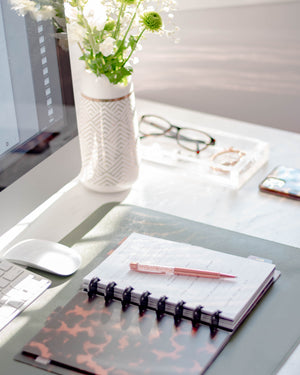 Plan like a pro
Business Tips
Take the guess wok out of planning for your business this year with our tips for making 2023 your most Collected year in biz!
Take me to the post